The Process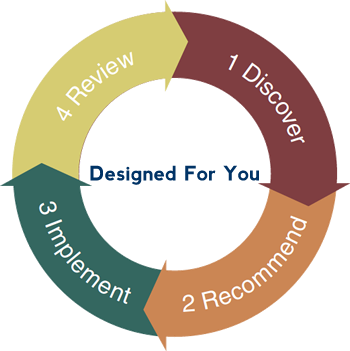 The first and most important step in the investment consulting process is Discovery. We will help you
clearly identify your short- and long-term investing goals, tolerance for risk and wealth management needs. Perhaps you have always wanted to purchase a second home, start a new business or establish a charitable foundation. Whatever your needs may be, we can help you get there by defining your investment objectives and then customizing a portfolio designed to address your unique situation.

Discovery About You
What are your hopes and dreams?
Are there investments you'd like to avoid as a matter of principle?
What are your income needs?
Do you have any specific tax considerations?
What sort of risk and return characteristics are you looking for?
Do you have any short-term cash needs?
What other investments do you have?
What has your experience been with other financial advisors?